Marblehead Leak Repair
Resolving Plumbing Leaks in Swampscott, Salem & Nahant
No matter how tough their materials are, even the strongest of pipes and pipe fittings will eventually break down due to natural wear and tear. Add any internal blockages, like build-up of inorganic toiletry products, or external pressures, such as tangled tree roots, and your pipes are more likely to be in trouble. On top of all this, the colder climate of Massachusetts, especially during our icy winters, means that pipes will come to their expiration date faster than in other parts of the country.
If you have the suspicion that your plumbing is beginning to leak, for these reasons or anything else, it is time to reach out to our team at Bartlett & Steadman Plumbing, Heating & AC. Even the smallest leak can cause a lot of damage in a short amount of time. Our Marblehead leak repair team is available 24/7 for emergencies!
---
Call (781) 365-5828 now for honest service and a job done right!
---
Signs That You Need Rapid Pipe Repair
If your pipes or plumbing fixtures are leaking, you will want to get them taken care of right away. Generally, the longer you take in getting effective leak repair, the more potential there is to have a disastrous situation on your hands that could lead to even more costly problems like flooding, water damage, mold growth, pest problems, and even structural damage to your home. Be alert for any evidence of a leak and call a plumber as soon as you notice anything unusual.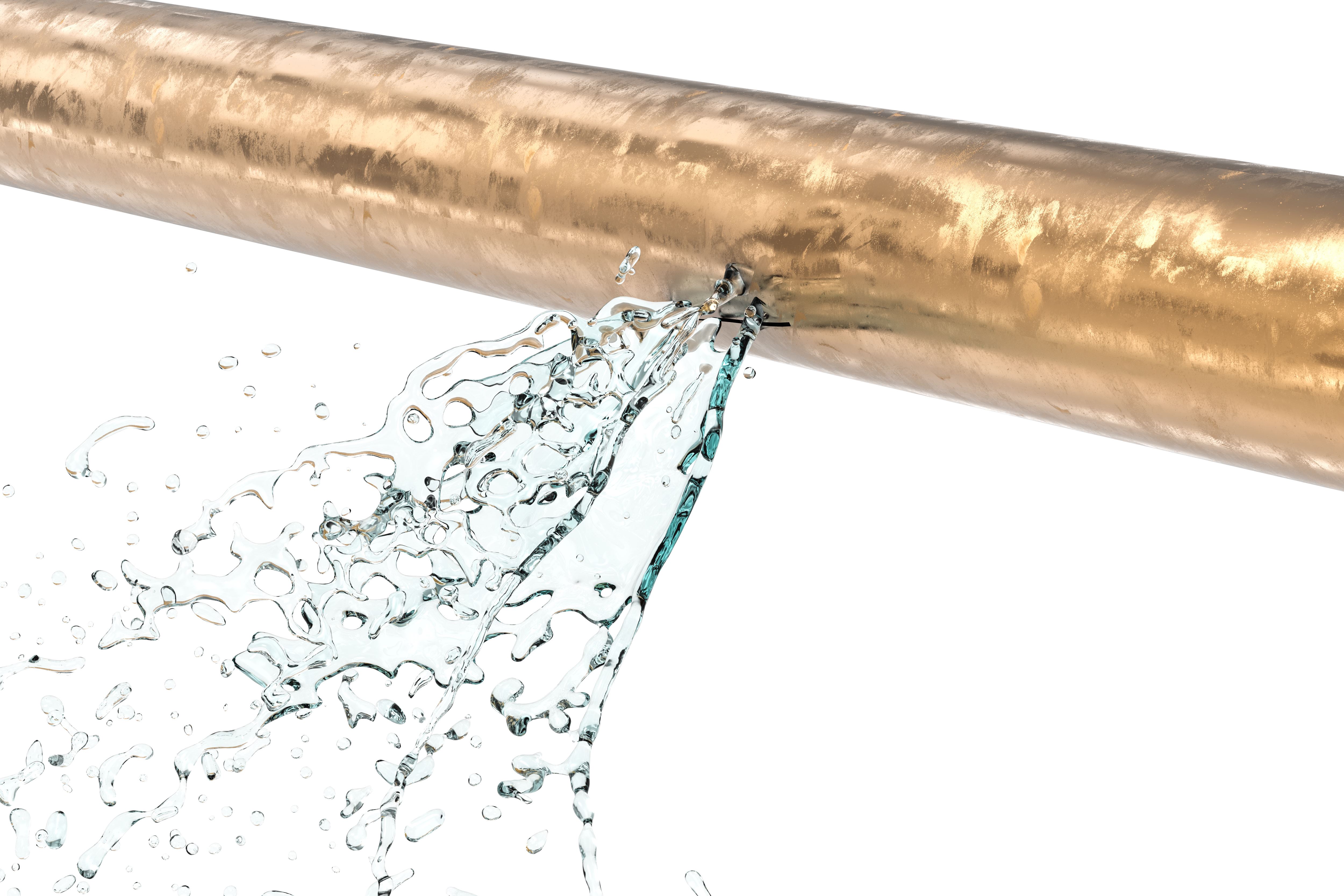 ​You may need pipe repair if you have noticed any of the following:
Pipes which show signs of steady dripping
Loose fixtures
Random puddles or damp spots located inside or around your house
Water collecting around the base of your toilet
Extremely low water pressure
The presence of mildew or mold on your walls, ceilings, basements, or in your cabinets
Sounds of running water even it isn't being used, or pipes that gurgle, hiss, sputter, or bubble
Frozen pipes after a sudden drop in temperature
Unpleasant, dank smells
A skyrocketing water bill
Prompt Plumbing Leak Location
The first step that our experienced technicians will take is determining precisely where the leak is. In many cases, there might be multiple areas that need to be patched, or even entire sections that must be replaced, if the piping is too deteriorated. We use state-of-the-art technology to do diagnostic tests that can rapidly find the location of where the leaks are, no matter if they are hidden beneath your floor, inside the walls, or buried deep beneath the ground or concrete.
Once we have completely assessed the situation, we can immediately get started on providing you with effective, powerful repairs, whether you just need a tiny patch or a whole pipe replacement.
Emergency Water Leak Repairs When You Need Them Most
Here at Bartlett & Steadman Plumbing, Heating & AC, we know that plumbing problems can arrive at any hour of the day, any day of the week. Therefore, if you have an immediate risk in your pipe system, do not hesitate to call us for emergency repairs 24/7.
---
Call (781) 365-5828 today or contact us online so that you can benefit from superb Marblehead leak repair.
---
WHY CHOOSE BARTLETT & STEADMAN?
No Warehouse Trips Needed

We keep a large amount of stock on hand to handle problems quickly without having to make any trips to a warehouse. Our trucks are a warehouse on wheels! We come prepared so you don't have to wait.

Focused on Customer Service

We understand the inconvenience of having an HVAC or plumbing problem in your home. We would want those issues to be treated with urgency if we were in your shoes! We treat our customers like family and get the job done ASAP!

Bartlett & Steadman has been in the family since 1954. Our owners live in town and will do whatever it takes to make sure your problems are solved quickly and efficiently - No matter what time you call!

We Offer FOUR Quality Guarantees

We'll ensure that you are satisfied with the work performed through our Performance Guarantee, Satisfaction Guarantee, 'No Lemon' Heating Guarantee and 'No Lemon' Cooling Guarantee. Learn more here!
Our Reviews SEE WHAT YOUR NEIGHBORS ARE SAYING
"Called them when they opened 7 am as our water tank burst in the middle of the night. They were there by 8 am and the work was complete by 10:30 am. Could not have been more pleased with the service"

- Satisfied Customer