Swampscott HVAC Services
Top-Rated Heating & Air Conditioning Experts Near You!
Keep your HVAC system in good working condition with care and maintenance from Bartlett & Steadman. As a local heating and air conditioning company that has been in business for nearly seven decades, we've earned the trust of home and business owners throughout the North Shore area and have gratefully received numerous five-star reviews. No matter what you're facing, whether your air conditioner is blowing warm air or your heater won't turn on, our Swampscott HVAC experts have an affordable and prompt solution. We back all of our heating, cooling, and indoor air quality work with our satisfaction guarantees so you can enjoy the peace of mind that comes from a job well done.
Click here to request service online
Heating Repair, Installation & Maintenance
At Bartlett & Steadman Plumbing, Heating & AC, we are heating installation and maintenance specialists. Our team of fully licensed and bonded professionals provides the highest quality heating home services for residents in the Swampscott area. We handle everything from a quick repair to a full-service job with integrity and professionalism, using only the best products available.
Call now for help with your:
24/7 Emergency Furnace & Boiler Services
When your furnace or boiler goes out on a freezing day, you need a local company you can depend on to respond quickly to your service call. Bartlett & Steadman is the company to call when you need emergency furnace repair or emergency boiler repair. Whether your system needs a minor repair or your old heater has finally reached the end of its lifespan, we'll help you find the best solution for your specific needs and budget.
AC Repair, Installation & Maintenance
Air conditioning repair, installation, and maintenance are essential services customers need immediately when system failures happen, which is why the team at Bartlett & Steadman Plumbing, Heating & AC is available 24/7. We also provide same-day emergency services to care for you when your air conditioning system needs immediate care. Our trained cooling specialists are some of the finest at diagnostics, and we will find the problem quickly and fix it so you can get back to your life.
Ductless Mini Split Services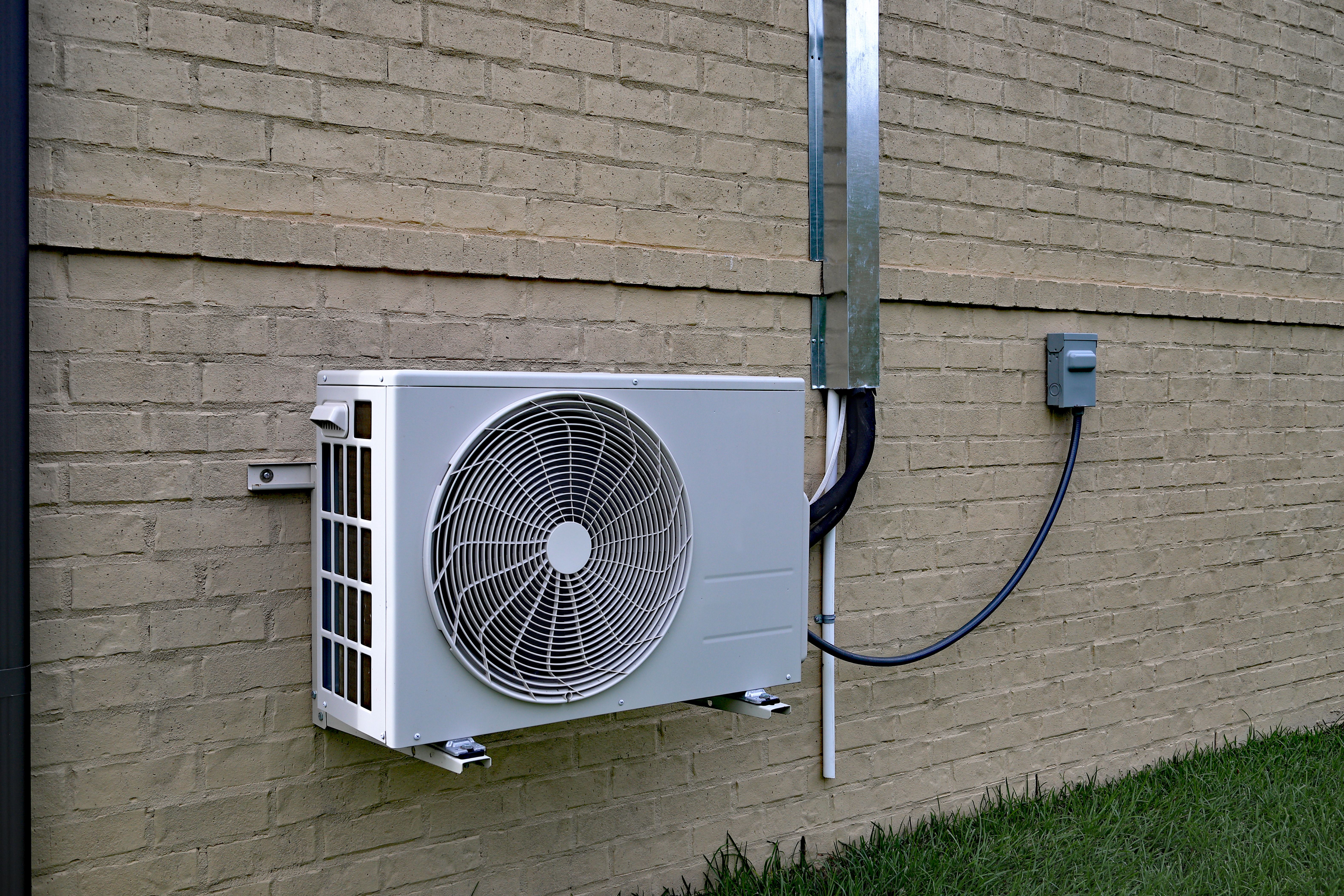 Ductless mini split systems are a great choice to heat and cool homes in Swampscott. Compact, versatile, and cost-effective, mini splits allow you to minimize your energy consumption, gain greater control over indoor temperature room by room, and improve your indoor air quality. Because these systems do not require HVAC ductwork, they are also an effective choice for retrofitting older homes.
If you're interested in installing a ductless mini split in your home, or you need repairs for an existing system, call us today!
Why Customers Choose Bartlett & Steadman
The team at Bartlett & Steadman Plumbing, Heating & AC is a trusted name in commercial and residential home services. We provide customers with the best new construction, HVAC, and plumbing services in the area. We realize our customers have options for their repair, replacement, and installation needs, which is why our team goes above and beyond to ensure we don't leave any job until we've completed our best work. Our friendly and honest team is always available to help when customers need assistance. We are locally owned and operated, so we're always available when our customers call.
To schedule a heating or air conditioning service with our Swampscott HVAC experts, give us a call at (781) 365-5828 or fill out our online contact form.
Why Choose Bartlett & Steadman?
No Warehouse Trips Needed

We keep a large amount of stock on hand to handle problems quickly without having to make any trips to a warehouse. Our trucks are a warehouse on wheels! We come prepared so you don't have to wait.

Focused on Customer Service

We understand the inconvenience of having an HVAC or plumbing problem in your home. We would want those issues to be treated with urgency if we were in your shoes! We treat our customers like family and get the job done ASAP!

Locally Owned & Operated

Bartlett & Steadman has been in the family since 1954. Our owners live in town and will do whatever it takes to make sure your problems are solved quickly and efficiently - No matter what time you call!

We Offer FOUR Quality Guarantees

We'll ensure that you are satisfied with the work performed through our Performance Guarantee, Satisfaction Guarantee, 'No Lemon' Heating Guarantee and 'No Lemon' Cooling Guarantee. Learn more here!
See What Your Neighbors Are Saying
Our Reviews
- Satisfied Customer

- Satisfied Customer

- Anne K.

- Michael M.

- Myranne J.